Entrepreneurial Opportunity
About 15,000 sq. ft. under roof.
Priced to Sell at: $375,000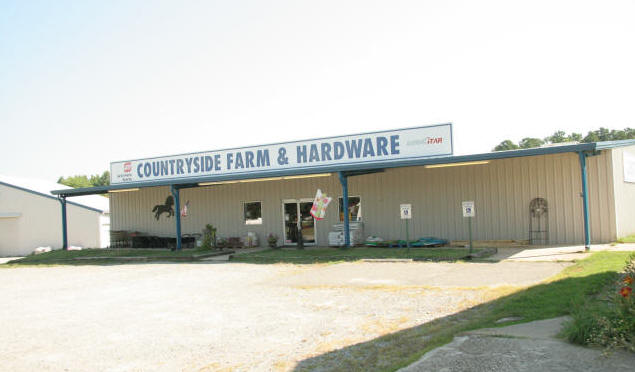 Above, 7,200 sq. ft. retail building;
_____________________
About 15,000 square feet in three buildings;

7,200 sq. ft.; retail with clear span and several rooms for office, storage; heating, cooling, good interior; parking lot; Built 1997;

___________________________________________________________________

About 4 acres zoned B-1 Business; RZ-02-95

Balance of about 25.796 acres zoned RP, which is an agricultural zoning

---
Attractively Priced at: $375,000
Located: Caroline County, Virginia
Caroline County Tax Map:
Address:
---
Located: about 4.5 miles west of Route 1 and 5.5 miles west of I-95 interchange at Ladysmith. Fredericksburg at Massaponax Exit is about 25 minutes.
---
Below, Please Double click to view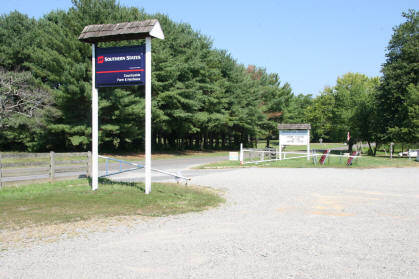 View of signage and entry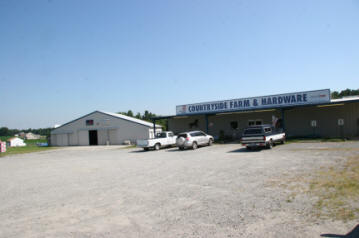 Above, Parking lot and view of 4,800 sq. ft. building
Below, view of 3,200 sq. ft. building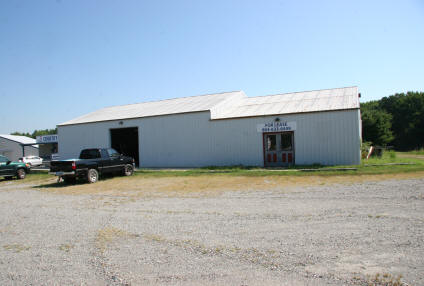 __________________________________________________________________________
________________________________________________________________
Click HERE for original Plat of 30 acres
Click HERE for dedication of rights of way to make it 29.796 acres
Click HERE for electric easement
______________________________________________________________________________________________________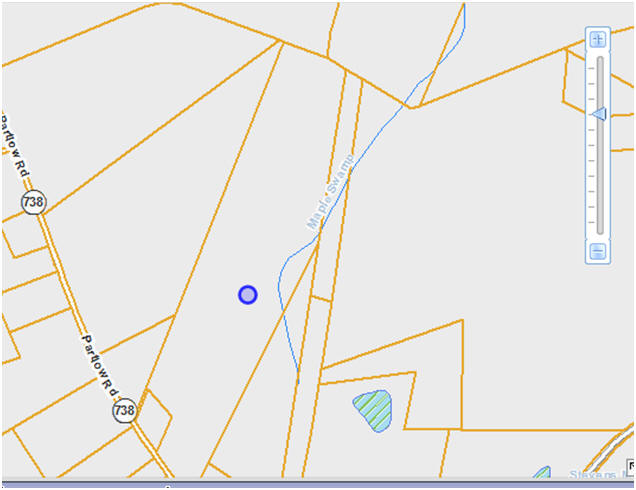 Above and below, screenshots from Caroline County GIS site; information is approximate and not guaranteed accurate.
At top, is the tax map of the subject property and the "stream, water, rivers, and wetlands" layers checked. There is only a small stream on this tract, per that data base and layer.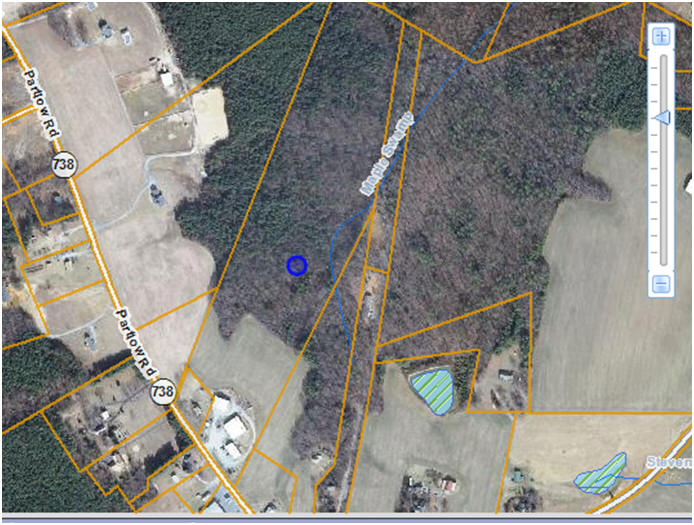 ---
Below, information from Caroline County Commissioner of Revenue Office
Information is not guaranteed in terms of accuracy and/or scope
____________________________________________________
BUILDING 1
BUILDING 2
BUILDING 3
___________________________________________________
Below, detail of 4,800 sq. ft. building
Below, Double Click to view Aerial; Boundaries are Approximate
For illustrative purposes only

Caroline County Department of Planning and Zoning
Hours of Operation
8:30 a.m. - 5:00 p.m. M-F
P.O. Box 424; 233 West Broaddus Ave.; Bowling Green, VA 22427
Phone: 804-633-4303 Fax: 804-633-1766
---
_________________________________________________________________
"Old Country Store" also available for Sale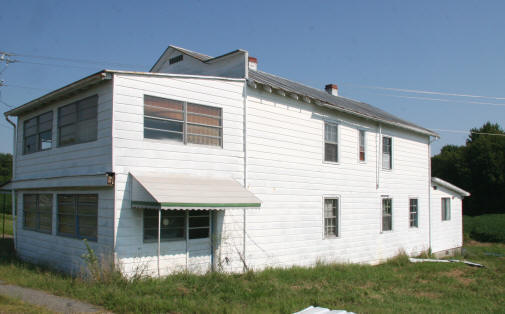 * 2.21 Acres, per tax records;

* Zoned RP (Agricultural); converted to a house

* About 3,344 sq. ft.

* ONLY available with the Countryside Property (closings must be simultaneous)

* Sold "As-Is"; Priced below assessed value at: $70,000

* This tract provides frontage at the corner
---
Article IX Business District
Section 1 - Statement of Intent
The general intent of this district is to provide for and promote the development of a variety of business, commercial, and service activities. Such districts are intended for location at strategic sites in relation to population centers and transportation networks.
Section 2 - Uses Permitted by Right
1. Banks and savings and loan institutions.
2. Restaurants.
3. Drug stores.
4. Barber and beauty shops.
5. Funeral homes.
6. Clothing stores and tailor shops.
7. Dry cleaners and laundries.
8. Bakeries.
9. Libraries.
10. Medical offices and clinics.
11. Florist shops.
12. Retail stores.
13. Retail food stores.
14. Churches.
15. Antique shops and gift shops.
16. Machinery sales and services.
17. Plumbing and electrical supply (with storage under cover).
18. Lumber and building supply (with storage under cover).
19. New Car Sales, bicycle, and home appliance sales and services. (Amended 2/25/03)
20. Service stations (with major repair under cover).
21. Hotels and motels.
22. Office buildings.
23. Nurseries and greenhouses.
24. Printing, publishing and engraving services.
25. Shoe repair.
26. Clubs and lodges.
27. Public utilities, distribution.
Section 3 - Uses Permitted by Special Exception
1. Hospitals.
2. Theaters.
3. Cabinet, furniture and upholstery shops.
4. Training center for handicapped persons.
5. Public billiard parlors and pool rooms, bowling alleys, dance halls, swimming pools, and other
forms of public amusement.
6. Processing, light warehousing, wholesaling, and distribution establishments.
7. Residences as accessory uses.
8. Public utilities.
9. Child care facility. (Amended 5/10/85)
10. Bed and Breakfast. (Adopted 3/26/87)
11. Contractor's Equipment, Storage and Sales Facilities. (Repealed & Replaced 05/25/04)
12. Truck stop, truck service and repair facilities subject to the following conditions: (Adopted
7/28/92)
a. All maintenance, repair, and mechanical work shall be performed in enclosed buildings.
b. All facilities shall be designed and located so that the operation thereof does not adversely
affect adjacent commercial or residential areas, particularly with respect to noise.
c. No parking or outside storage shall be permitted in any required front yard.
d. All areas for outdoor storage and all equipment, machinery and facilities not located within
an enclosed building shall be effectively screened.
e. All exterior lighting sources shall be shielded and directed downward so as to not be visible to
adjacent properties.
f. Adjacent residential uses shall have a minimum of a 50' buffer to any truck service and repair
facility or truck stop.
g. Any other conditions as provided for in Article XVII, Section 11 of the Zoning Ordinance as
may be required.
13. Convents, Monasteries and Religious Retreats subject to the following conditions: (Adopted 8/24/93)
a. The property must have been zoned B-1, Business, prior to March 27, 1980.
b. The minimum lot size shall be five acres of land.
c. Length of stay for religious retreats shall not exceed 30 days.
d. Site plan approval shall be required.
14. Communication Facilities.
(Repealed & Replaced 05/25/04)
15. Sexually Oriented Businesses subject to the following criteria:
(Adopted 2/27/01)
A. Permit required from sheriff
Every person either operating or desiring to operate a Sexually Oriented Business must comply
with the permit requirements as set forth in the Emergency Ordinance to Provide for the
Regulation and Permitting of Sexually Oriented Business, adopted January 16, 2001 (proposed
Amendment to Chapter 77 of the Caroline County Code (Property Maintenance) adding
Article VIII (Providing for the Regulation of and Permitting Sexually Oriented Businesses).
B. Location of Sexually Oriented Businesses.
1. Set-back Requirements.
No Sexually Oriented Business may be operated within 1,000 feet of the property line of the
following:
(a) A church, synagogue, mosque, temple or building which is used primarily for religious
worship and related religious activities.
(b) A public or private educational facility including but not limited to child day care
facilities, nursery schools, preschools, kindergartens, elementary schools, private
schools, intermediate schools, junior high schools, middle schools, high schools,
vocational schools, secondary schools, continuation schools, special education
schools, junior colleges, and universities; school includes the school grounds, but does
not include facilities used primarily for another purpose and only incidentally as a
school;
(c) A boundary of a residential district as defined in the Caroline County Zoning
Ordinance;
(d) Any public lands, parks or recreational areas which have been designated for park or
recreational activities including but not limited to a park, playground, nature trails,
swimming pool, reservoir, athletic field, basketball or tennis courts, pedestrian/bicycle
paths, wilderness areas, or military installations, government office space, game
preserves, public landings or other similar public land within the County.
(e) An entertainment business which is oriented primarily towards children or family
entertainment; or
(f) A licensed premises, licensed pursuant to the alcoholic beverage control regulations
of the State;
(g) Any motel, hotel, or travel lodge; or
(h) Any truck stop or truck rest area.
(i) Any other sexually oriented businesses.
C. Hours of Operation
No sexually oriented business, except for an adult motel, may remain open at any time
between the hours of one o'clock (1:00) A.M. and eight o'clock (8:00) A.M. on weekdays and
Saturdays, and one o'clock (1:00) A.M. and noon (12:00) P.M. on Sundays.
D. Violations and Penalties.
A person who operates or causes to be operated a Sexually Oriented Business in violation of
this ordinance is subject to a suit for injunction as well as prosecution for criminal violations.
Such violations shall be punishable by a fine of $2,500.00 or imprisonment for a term not to
exceed 12 months or both. Each day a sexually oriented business so operates shall constitute
a separate offense or violation.
E. Severability.
If any section, subsection, or clause of this ordinance shall be deemed to be unconstitutional
or otherwise invalid, the validity of the remaining sections, subsections, and clauses shall not
be affected.
16. Used Car Sales (except when accessory to new car sales).
(Adopted 2/25/03)
17. Tow Service Operation
(Adopted 4/11/06)
18. Private roads in a commercial development subject to the standards in Article 15, Section 8,
Development Standards, Paragraph L – Standards for Private Roads.
19. Crematory subject to the standards in Article 15, Section 8, Paragraph M – Standards for Crematory.
(Adopted 11/24/09)
NOTE: Balance of property is zoned RP
_____________________________________________
---
Notice: Purchaser is cautioned and urged to investigate any and all information and circumstances. Information contained in this web site and links is not guaranteed in terms of accuracy and/or scope.
Mr. Alex Long, CCIM, AICP, ALC along@ccim.net 540.371.8700 Licensed in Virginia
"CCIM" Certified Commercial Investment Member; "AICP" American Institute of Certified Planners, American Planning Association; "ALC" Accredited Land Consultant, Realtor Land Institute.
Weichert Realtors; 1955 Jefferson Davis Highway, Suite 201; Fredericksburg, VA. 22401