PLEASE NOTE: The Property is shown by appointment only with Alex Long. The Property is "Posted - NO TRESPASSING". Anyone found on the Property without permission will be prosecuted for criminal trespassing.
view from center of property, towards Airport
view from back of property along CSX rail


view from southern boundary, towards center

view from southern boundary, towards west

view of road frontage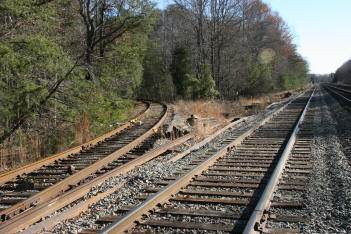 view of main line of CSX and spur going to the General Motors Plant

view of long rail frontage; at left, the north/south lines and the line at right is the gang track. Ability to have a spur must be confirmed by CSX rail.
view of "stream" on the property after a heavy rain.